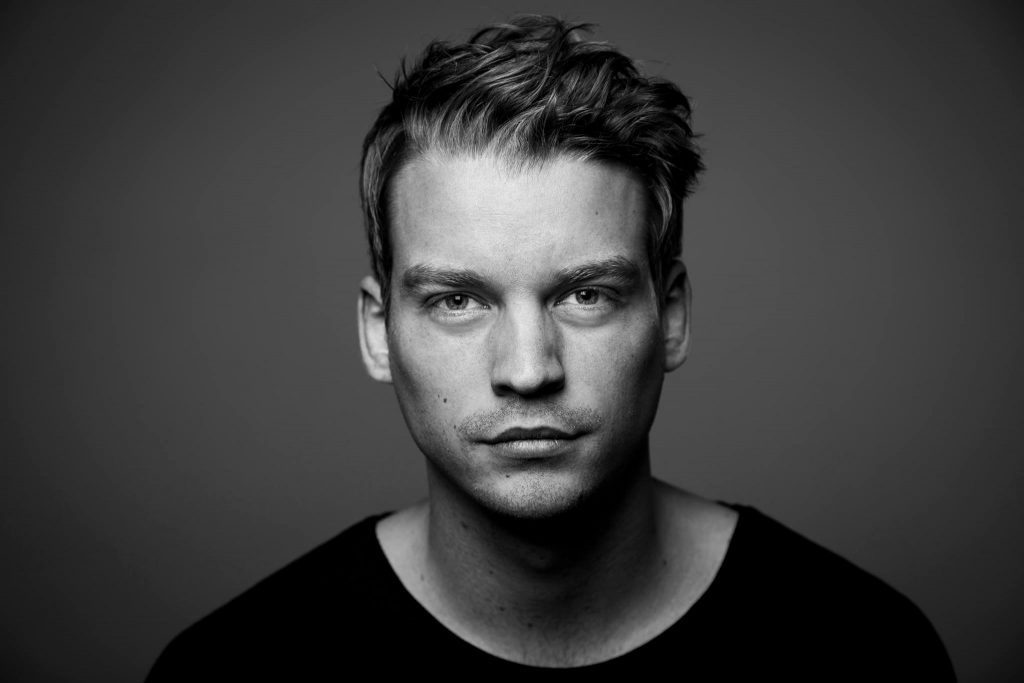 2016年のULTRA Miamiでテーマ・ソングになったParis Blohm feat. Blondfire「Something About You (Conro's Ultra Miami 2016 Remix)」で知られる、カナダのFuture Bassプロデューサー、Conro。Hardwellと同じSorted Managementに所属、Revealed、Monstercatといった人気レーベルからリリースを重ねる注目の存在です。ここでは、Martin Garrix & Dua Lipa「Scared To Be Lonely (Conro Remix)」をリリースしたばかりの、彼のインタビューをお届けしましょう。
__あなたは音楽教育を受けてきたミュージシャンだと聞いたのですが。
ああ、子供の頃、バイオリンやピアノをやっていたから、そういうことになるね。
__フォーク・バンドでも活動していたそうですね。
うん、コナー・パットンっていう名前でやってた。バンドもやってたよ。そこからいろいろ経て、エレクトロニック・ミュージックの世界に入ってきたんだ。Skrillexや新しいプロデューサーが登場してきて、エキサイティングだったし、コンピュータの中で完結できるしね。
__エレクトロニック・ミュージックをつくるのは、ライブ楽器を演奏するより面白いと思っていますか?
そのふたつは完全に別のものだね。セットにライブ楽器を組み込むのもいいかなと思っているよ。キーボード、ギター、サンプラーとか組み合わせて。
__そこにはボーカリストも参加しますか?
そうだね。曲には参加しているし、今後も参加してもらう予定だから。ボーカリストと仕事するのは楽しいよ。
__あなたの音楽性は、Revealedの主にバンギン・ビッグルームなイメージからは、ちょっと遠い気がするのですが、Revealedとはどこでつながったのですか?
3年前にDyroからコンタクトがあって、「Bittersweet」っていう曲を彼に送ったら、コラボしようってことになったんだよ。それをHardwellが気に入ってRevealedへの道が開けたんだ。Revealedは、よりいろんな音楽にオープンになっていると思うよ。
__バンギンなビッグルーム・サウンドも好きなんですか?
好きだけど、自分がプレイする必要は感じないね。自分はもっとベースミュージック寄りだから。
__あなたのもうひとつのベースは、母国カナダのMonstercatレーベルですよね。カナダではMonstercatのようなサウンドは人気なんですか?
うーん、かなりいい感じではあると思うけど、Spotifyのリスナーがどんな人かはわからないんだよね。カナダの音楽シーンは、それほどマッシヴじゃないよ。北米や世界中が舞台ってところかな。
__今後の予定はどうなっていますか?
新曲にいくつか取り掛かっていて、ひとつはMartin GarrixのSTMPD RCRDS用に書いていて、かなり完成している。Monstercatからは、4-5曲収録のEPも出す予定。リミックスもいくつかやっているよ。
__日本には来たことありますか?
まだなんだよね。3時間ほどトランジットしたことはあるから、技術的には行ったことがあることになるんだけど(笑)、とても行きたいよ。日本で僕の音楽を聴いてくれている人、サポートしてくれている人には、とても感謝したいね。これからも僕の音楽を聴いてくれて、耳を楽しませてくれることを願うよ。
Martin Garrix & Dua Lipa – Scared To Be Lonely (Conro Remix)
Paris Blohm feat. Blondfire – Something About You (Conro's Ultra Miami 2016 Remix) [OUT NOW!]
___I hear you're classically trained musician.
Yes. When I was younger.I played Violin & Piano. I Definitely have a classic background.
___I also hear you used to play in the folk band.
Yeah,I had a folk thing titled Conor Patton.And slowly more into the other kinds of sound and eventually got into Electronic Music. I did a band as well.
___What led you to the electronic field?
Guys like Skrillex coming out in the scene and probably so many producers saw the same thing. What's coming out was just a new fresh sound.I needed to be a part of it and decided to dive into the sound.
___Is it more interesting to make electronic music than to play live instruments?
Both have their strength and I think are two completely different things. Playing intruments live is still amazing. I'd like to incorporate that in my live set in the future.
___Do you have plans to use live instruments in your set then?
Yeah. We are gonna include like keyboard, guitar, sampler…kinda more live performance.
___With vocalist?
Yes.I featured vocalist in my tracks and probably do a couple more. That makes it fun for me.
___That's very interesting as most dance producers prefer DJing.
That's gonna be a little different.I just really wanna do it.
___You're working not only with Monstercat but also with Revealed.Many people think Revealed is the hard-banging-bigroom label.How did your releases happen?I think your music taste is a little bit different from that.
Yeah. I got in contact with Dyro about 3 years ago.I started one song called 'Bitter Sweet'.We decided on collaborating on it, finished that.That's like a kind of open-door to Revealed 'cos Hardwell wanted it.Then I figured out that worked well.Since then we've built up the relationship with the Revealed team. They just like music, so I think they're more open too.
___Do you like bangin' tunes as well?
I love the music but I don't play it necessarily. My set is a little bit more like Bass music. But I still feature some big tunes in my set. Production-wise,it's phenomenal.
___In your home country,Canada, is Monstercat very popular?
I think they've got pretty cool but I don't know much of the background where listeners of Spotify actually come from.Canada's music scene is not massive. Monstercat is big worldwide.
___What's your next plan?
I've got a couple of tracks coming out.Martin Garrix is trying to do some on his STMPD RCRDS.We have been talking about trackswise.The sound is pretty much finished.
___Are you collaborating with him?
I'd love to work with him but I think his schedule is very busy.Maybe in the future.
And I'm gonna work with Monstercat on a 4-5 track EP and a few remixes coming out, which are really cool.
___Quite a few tracks then.
Yeah. Trying to keep consistency.
___Have you been to Japan?
No. I've stopped through Japan for a flight once.Maybe it's like 3 hours.Technically I was there but I wan't really there.I'd love to go back.
___Could you give a shout out to Japanese fans?
Yeah. Thank you, all Japanese fans who love my music.Any support you ever gave me,I can't say thanks enough.Hopefully you keep listening and hope to keep your ears happy.