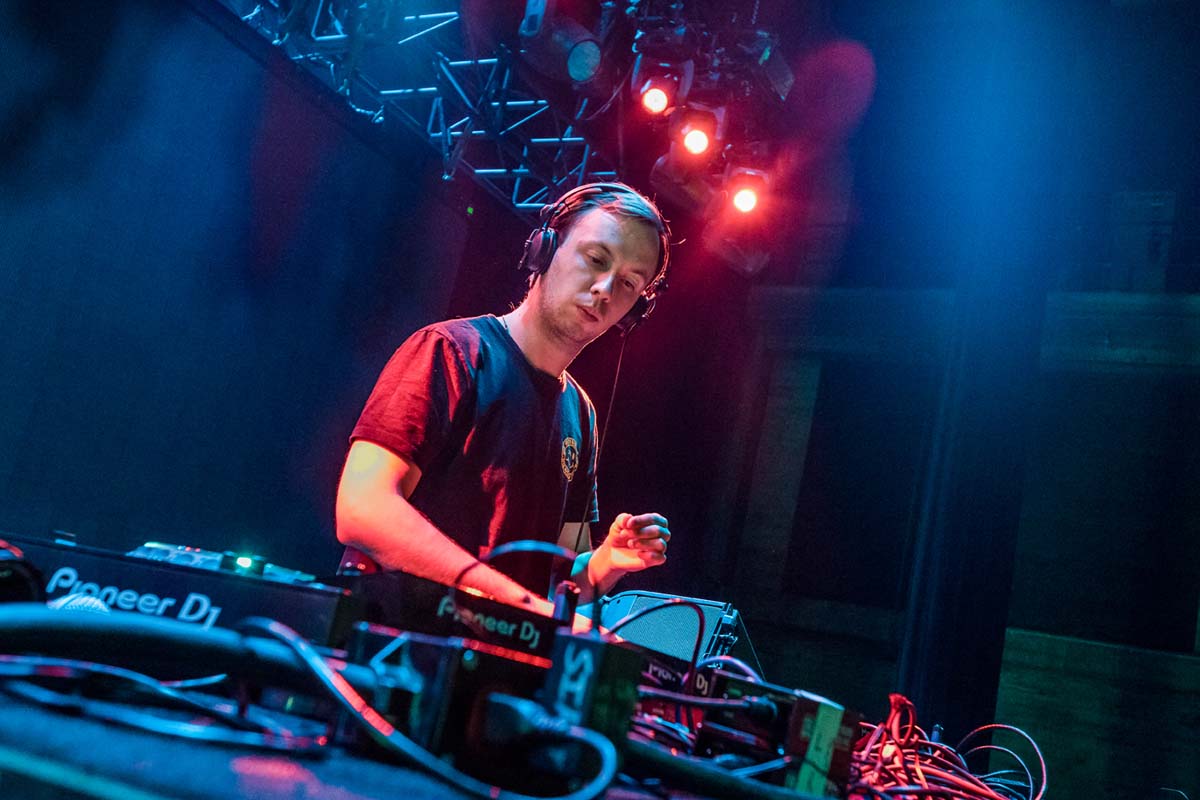 モルドバ出身の、ダンスミュージック界で人気急上昇中のDJであり、プロデューサーでもあるAndrew Rayel。彼の"Moments"ツアーが、Ultra Music Festival (UMF) Miami 2017のステージよりスタートしました。
彼は日本で2016年に初来日でプレイして、その後日本のダンスミュージックシーンでも知名度が上がり、Rayel Family(Andrew Rayelの特別な独自の彼のファンへの呼び方)の数も急上昇中です。
音楽学校でピアノ教育を受け、現代版モーツアルトと呼ばれることもあるほどピアノの才能もあるAndrew Rayelは、Armin van BuurenにDJとしての才能も認められ、Arminをメンターとして迎えてからはDJランキングもいきなり急上昇しました。
彼はトランスのDJとして知られていますが、彼独特のユニークなエネルギッシュなサウンドが多くのファンを魅了して、今となっては様々なトランスのジャンルでないファンからも受け入れられています。
そんな彼に、Ultra Music Festivalで本人に直接ショートインタビューすることができました。彼は、5月5日に発売されるニュー・アルバム『Moments』についてと、日本でまたいつかプレイする意気込みについて語ってくれました。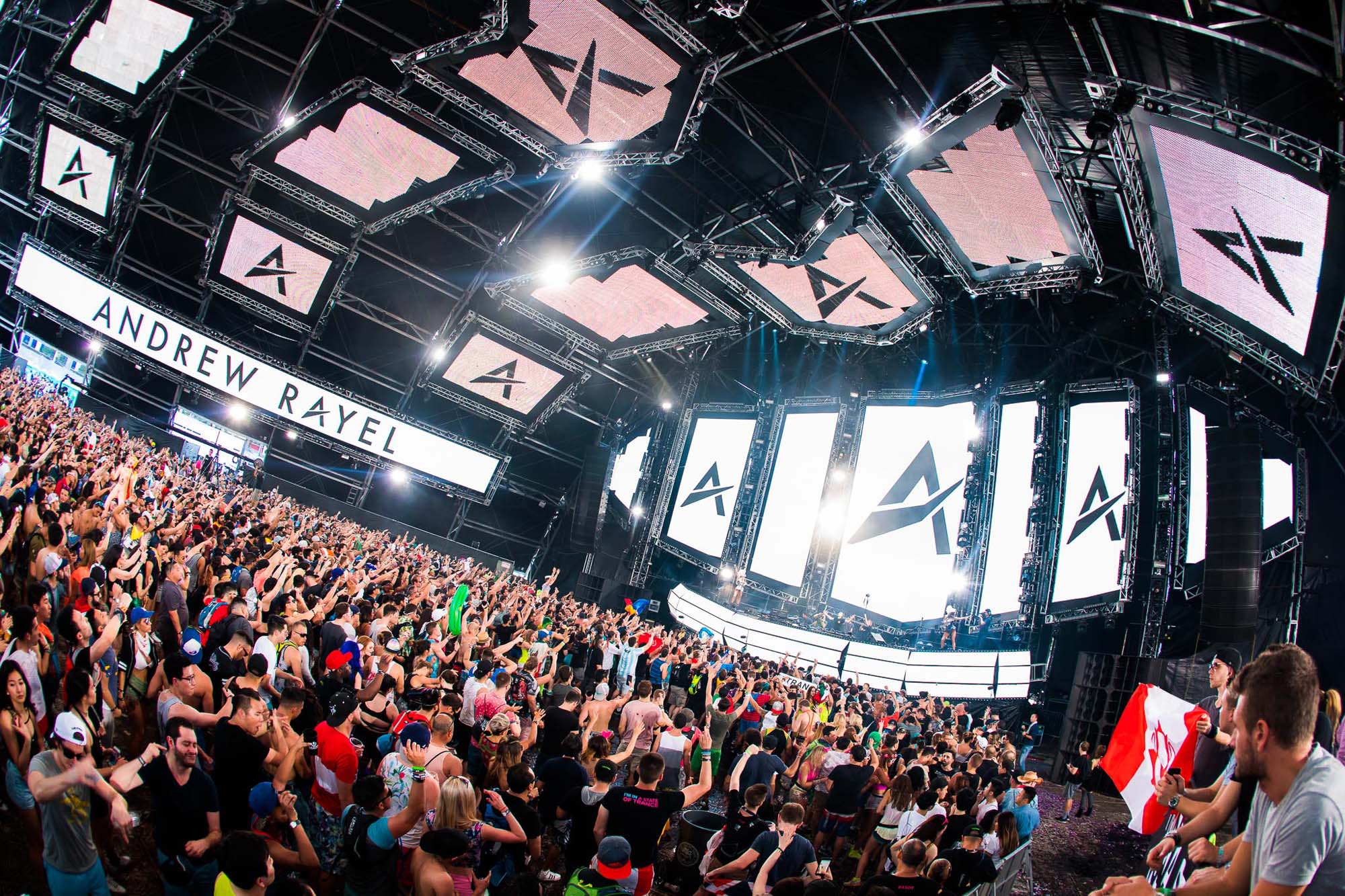 Andrew Rayel Interview
__今年の5月にあなたの新しいアルバム『Moments』が発売されますが、どんなアルバムですか?
Andrew Rayel:このアルバムには16曲が収録されているんだ。数々の有名DJやヴォーカリストとコラボレーションできて、とても嬉しくて興奮したよ。ずっと前からコラボしたかったEmma Hewitt、Christina NovelliやMax Vangeliともできたんだ。もう既にシングルとして発売されているATBとコラボした「Connected」も、アルバムに入っているよ。あと、KhoMhaとコラボした曲もね。1ヶ月くらい前にリリースされたばかりのEric Lumiereとの「I'll Be There」も入ってるし、とにかく数々のアーティストとコラボした曲が入ってるよ!
__何故"Moments"というタイトルをつけたのですか?
Andrew Rayel:僕はこういう、全ての曲に過去の出来事を刻んだ形のアルバムを、前からずっと作りたかったんだ。このアルバムは、人生における、素敵で記憶に残るはっきりとした瞬間を全て記録するという、そのままの意味を持っている。例えば、初めて愛する人に会った時、初めてラジオで最高な曲を聞いた時、初めてショーに行った時、そういったことなどだね。
僕が最も作り出したい貴重な瞬間とは、ファンと一緒に僕のショーで過ごす瞬間なんだ。彼らには、ずっとその瞬間を覚えていて欲しい。いつも何か、ファンに特別な時間を提供できることができればと思っているんだ。
__今日から"Moments"ツアーも始まりますが、あなたにとってこのアルバムはどんな意味のあるものですか?
Andrew Rayel:このアルバムの全ての収録曲には、それぞれストーリーがあるんだ。僕が皆に伝えたいメッセージが入っている。このアルバムは僕のベイビーだよ! って言うのはね、昼も夜も四六時中全てのサウンドがパーフェクトになるよう費やして、このアルバムを作るのに2年半かかったんだ。これが僕の全てさ。僕のエネルギーを皆に音楽を通して共有してもらうために費やすということは、僕のやりたいことであり、繰り返し言うけど僕にとっての全てさ。
__あなたは日本でプレイしたことがありますが、日本で何か楽しいことをなさいましたか? また、日本のどんなことが好きですか?
Andrew Rayel:正直に言うと、日本に行った時、伝統的な老舗の寿司屋に行ったことくらいしかスペシャルなことはしてないんだ。ショーの次の日の朝、すぐ飛び立たなくてはいけなくて、日本ではゆっくりと過ごせる時間がなかった。だから日本では、僕の素敵なファンに会ったことと、美味しい物を食べることしかできなかったけど、日本は大好きだよ! いつか日本にまた行って、都会だけでなく田舎街や全ての街を訪れて探検したいね。
__日本であなたがプレイした時、何か嬉しいことはありましか?
Andrew Rayel:僕が2016年に初めて日本でプレイした時、ステージの前で僕の名の入った旗を10枚くらい目にしたんだ。その時は、"ワオッ、日本にも僕の素敵なファンがいるんだ!"って思ったよ。初めて訪れる国で、そんなことは全然期待していなかったから、びっくりしたし、とても嬉しかったね。日本人はエネルギッシュだし、再来日できるのが待ち遠しい!
__日本のRayel Family(ファン)にメッセージはありますか?
僕をサポートしてくれて本当にありがとう! 君達と素敵な体験ができて、次またRayel Familyと一緒に素敵な時を過ごすことが待ち遠しいよ! とっても最高で忘れられない時を一緒に作ろう!
__あなたにとってArmin van Buurenは良きインスピレーションであり、メンターであることは明確ですが、今もしArminに何かひとつ伝える機会があったら、それはどんなことですか?
ひとつだけかい!? "ありがとう!"だね。この言葉は、いつだってArminにメインとして言えるよ。彼は、僕の宣伝をしてくれたり、僕がこのキャリアを始めた頃からいろいろなことを手伝ってくれているからね。そして彼は、今でも僕の曲をサポートしてくれている。だから、ありがとう!
__あなたはまだお若いですけど、今この時点で人生においてのベストなアドバイスとは何ですか?
音楽に関してだけじゃなくて、人生においても何に関しても言えることだと思うんだけど、とにかくそのままの自分自身でいることだね! ユニークになること! 他人の真似をしないで、自分の思うまま、自分の伝えたいメッセージを彼らにそのまま伝えることが大事だよ。自分を繕わないで、素の自分でいながら夢を追うこと!
Interview: Risa Clark
Photo: tomdomscom
At such a young age, Moldovan DJ and Producer Andrew Rayel is taking the dance music scene by storm, recently putting on an amazing show at Ultra Music Festival (UMF) Miami 2017 to kick off the North American leg of his "Moments" tour. Having played for the first time in Japan in 2016, his "Rayel Family" is growing as quickly as the rapidly expanding Japanese dance music scene. Classically trained on the piano and sometimes referred to as the modern-day Mozart, Andrew Rayel (Facebook, Instagram, Twitter) has climbed the DJ rankings in recent years while being mentored by the great Armin van Buuren. Though technically a trance DJ, he gives a unique and highly energetic sound to his music that attracts fans of multiple genres. While at UMF, we sat down for a few minutes to discuss some exciting things regarding his new album "Moments" due out May 5th and his thoughts on playing in Japan.
Andrew Rayel Interview
___Your new album "Moments" comes out this May – what can you tell us about this album?
Andrew Rayel: "The album has 16 tracks on it and I've got super exciting collaborations with many legends and vocalists. I have a collaboration with ATB on a track that was already released as a single called "Connected." I have a collaboration with Emma Hewitt that I always wanted to do. I have a collaboration with Christina Novelli that I also always wanted to do. I also have a collaboration with KhoMha that has been released and one with Max Vangeli….a lot of people!…Eric Lumiere – "I'll Be There" – a track that just got released like a month ago. So, a lot of new exciting music that I'll be premiering here at A State of Trance at Ultra Miami."
___Why did you choose the title "Moments"?
Andrew Rayel: "I always wanted to make an album like this. Everything that I make has a history behind it. This album is all about remembering all those specific and amazing moments in your life that you had – like the first time you met your love, the first time you heard a great song on the radio, or the first time you went to the show. Most specifically I want to create one of those moments together with my fans at one of my shows so that they will remember that moment forever. I've always wanted to help create more special moments for my fans."
___Today marks the start of your "Moments Tour." How do you feel about this and what does this new album mean to you?
Andrew Rayel: "Every single track has its own story and its own message that I'm trying to send out. It's my baby! I mean, I've working on it for the past 2½ years – spending day and night trying to make everything sound perfectly. It means everything to me because it's what I want to give – using my energy to share harmony with all the people through music. It means everything to me."
___You have played in Japan before – did you get to do anything fun in Japan and what are some of your favorite things about the country?
Andrew Rayel: "To be honest, I didn't have time to do a lot in Japan. We went out to have dinner for the most traditional and authentic sushi possible, but that's the only one thing extra I got to try before flying out the next morning after my show. So, I just got to see my amazing fans and eat some amazing food – nothing more than that, but I love Japan! So hopefully one day I can just go there and visit everything – go outside of the big cities and explore."
___What are some of your favorite things about playing for your fans there?
Andrew Rayel: "Japanese people are so energetic and there like ten flags in my face when I looked in the crowd, which I did not expect at all because that was my first time playing in Japan (in 2016) and I thought "wow, I actually I have some a lot of great fans over here!" It was incredible. I can't wait to go back!"
___What message do you have for your Rayel Family in Japan?
Andrew Rayel: "Thank you all so much for supporting me! It's been an amazing journey and I really can't wait to create the next amazing moment with you guys! Let's make it the most special one ever!"
___Armin Van Buuren has obviously been an amazing inspiration and mentor to you. If you could tell Armin one thing right now, what would it be?
Andrew Rayel: "Just one thing?! Thank you! That's the main thing because I can say it all the time. He really helped me a lot and promoted me and helped me at the beginning of my career and even now he supports most of my tracks, so thank you!"
___At this point in time, at such a young age, what is the best piece of life advice you have to give?
Andrew Rayel: "For music and for life, it can be adjusted to anything – just try to be unique! Try to be yourself! Don't repeat other people, just be who you are and try to tell people the message that you want to tell them – the message that you want to send. Don't just copy someone else or try to be someone else. Be yourself and do your thing!"
Facebook: https://www.facebook.com/Andrew.Rayel/
Instagram: https://www.instagram.com/andrew_rayel/
Youtube: https://www.youtube.com/user/AndrewRayel
Twitter: https://twitter.com/andrew_rayel
Andrew Rayel Tour Dates: http://www.prweb.com/releases/2017/02/prweb14066875.htm